You'll Be Lichen This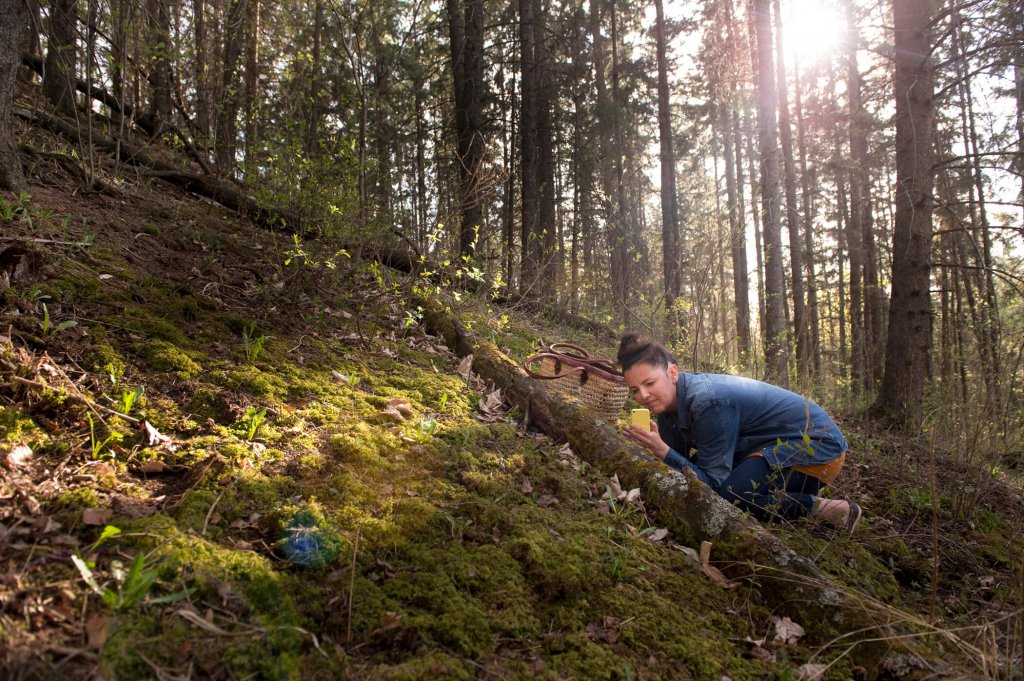 I first noticed Amanda's affinity for nature when I visited her very cute little house. It's filled with collections of pine cones (some that are crazy big), twigs, plants, a taxidermied quail, and all sorts of other neat, outdoorsy things. Amanda's illustration and design work features bright colours, patterns, and organic lines, which are clearly inspired by her interest in nature. During a trip to Jasper, Amanda saw a source of inspiration in the complex shapes and vivid colours of lichen on rocks and trees. Soon, she was obsessed. She captured photographs of lichen, and made patterns and illustrations based on its variegated, irregular shapes. Shortly before the birth of her son last January, Amanda partnered with a lichenologist at the Royal Alberta Museum. Together, they wrote a grant to fund a series of illustrations that featured local lichen types found in the river valley. For each type of lichen featured, Amanda created a surface pattern, a pencil drawing, and a gouache painting. In addition to exhibiting the work in galleries, the intent is to incorporate the work into a walking tour through the river valley exhibit.
Edmontonians can walk through the river valley and discover different varieties of lichen, learn information about them, and identify them with the help of the Amanda's artwork. For now, the project lives online, but will soon be exhibited in the Nina and elsewhere. She isn't new to the hustle, she runs her own studio, Curio. Her studio is well known in the city as a collection of rare talents in branding, illustration, logos and graphic design. In addition to being a local business owner, she is an active member in the Edmonton design community. Caring for a newborn while running a business isn't a small feat, but Amanda also made time for her other passions. She took baby Jacob for walks through the river valley, she studied the lichen, and she worked hard on her art when they got home. Her dedication to doing something well -- to hustling hard even when you have a million other things to do -- is rare. Amanda is a truly wonderful person. She's the type of person who does things because they matter to her. She isn't interested in accolades or fame -- everything she does is for the sheer joy of it.