The Shape of Wood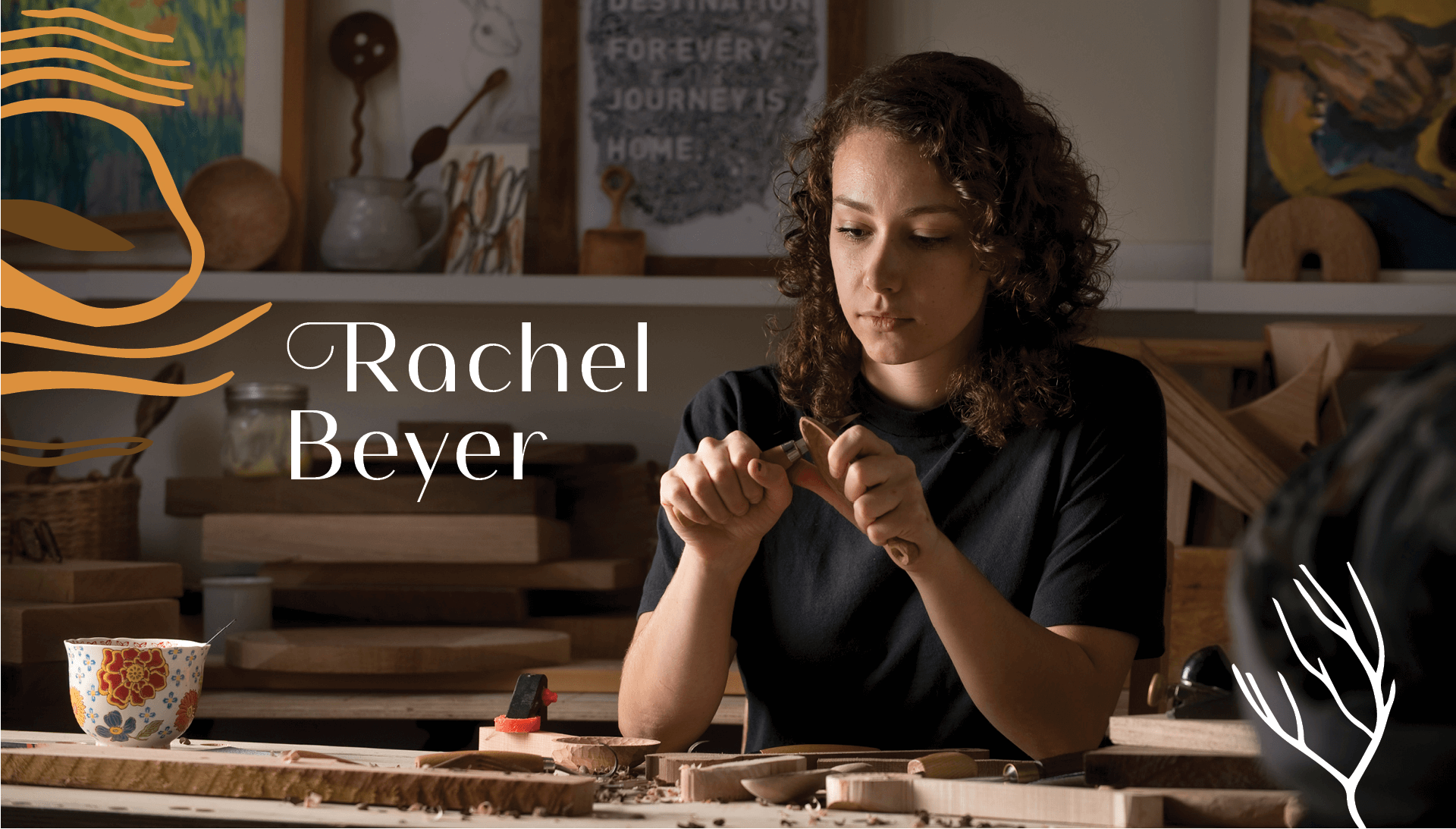 Rachel is a multifaceted designer, illustrator, animator, potter, gardener, and spoon carver. Side-hustle does not begin to describe her many skills and interests, but they all weave together into a beautifully creative life.
It's important to surround yourself with people who will inspire you. Rachel and I work together in the design and illustration industry, and her curiosity and ideas often energize me. Even stronger than her skill
that talent with a kind, gracious and hard-working personality. I am often reminded by colleagues and friends how lucky I am to work with her.
"Her curiosity and ideas often energize me"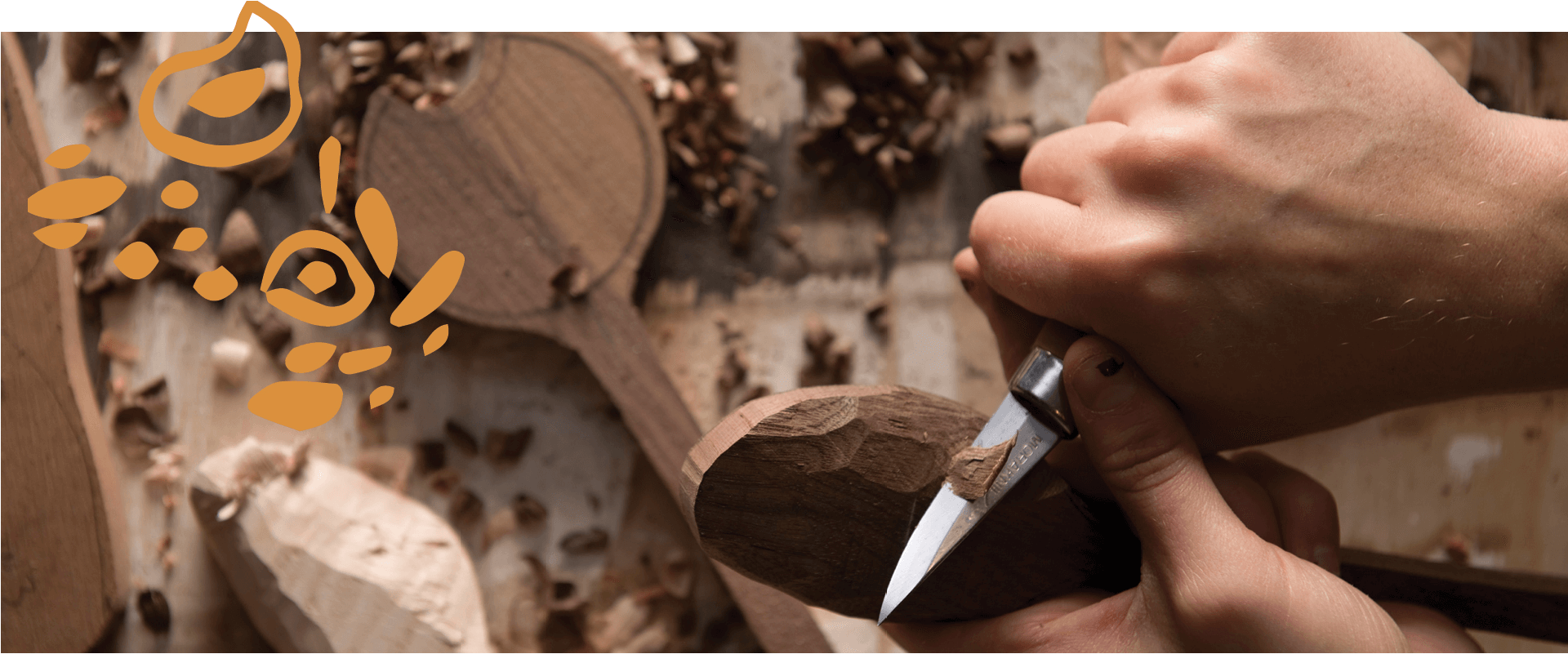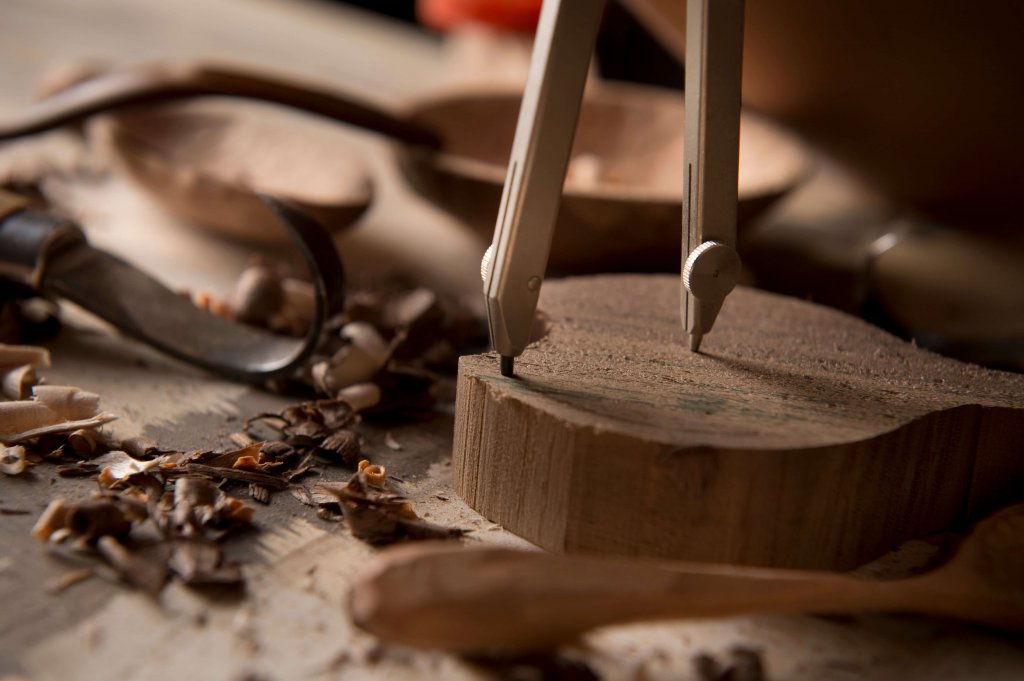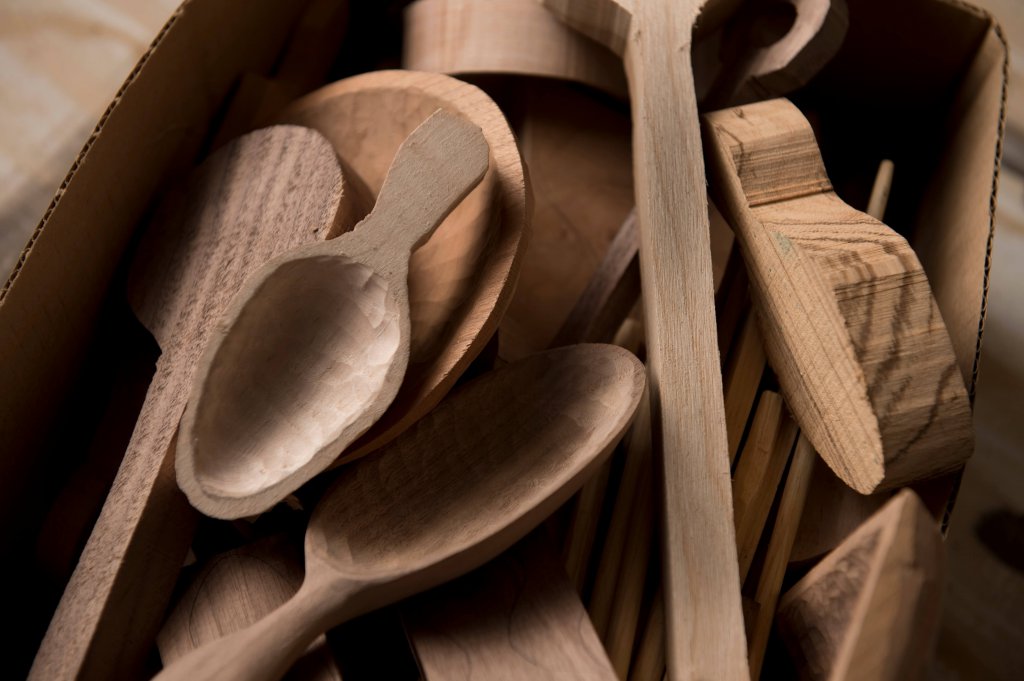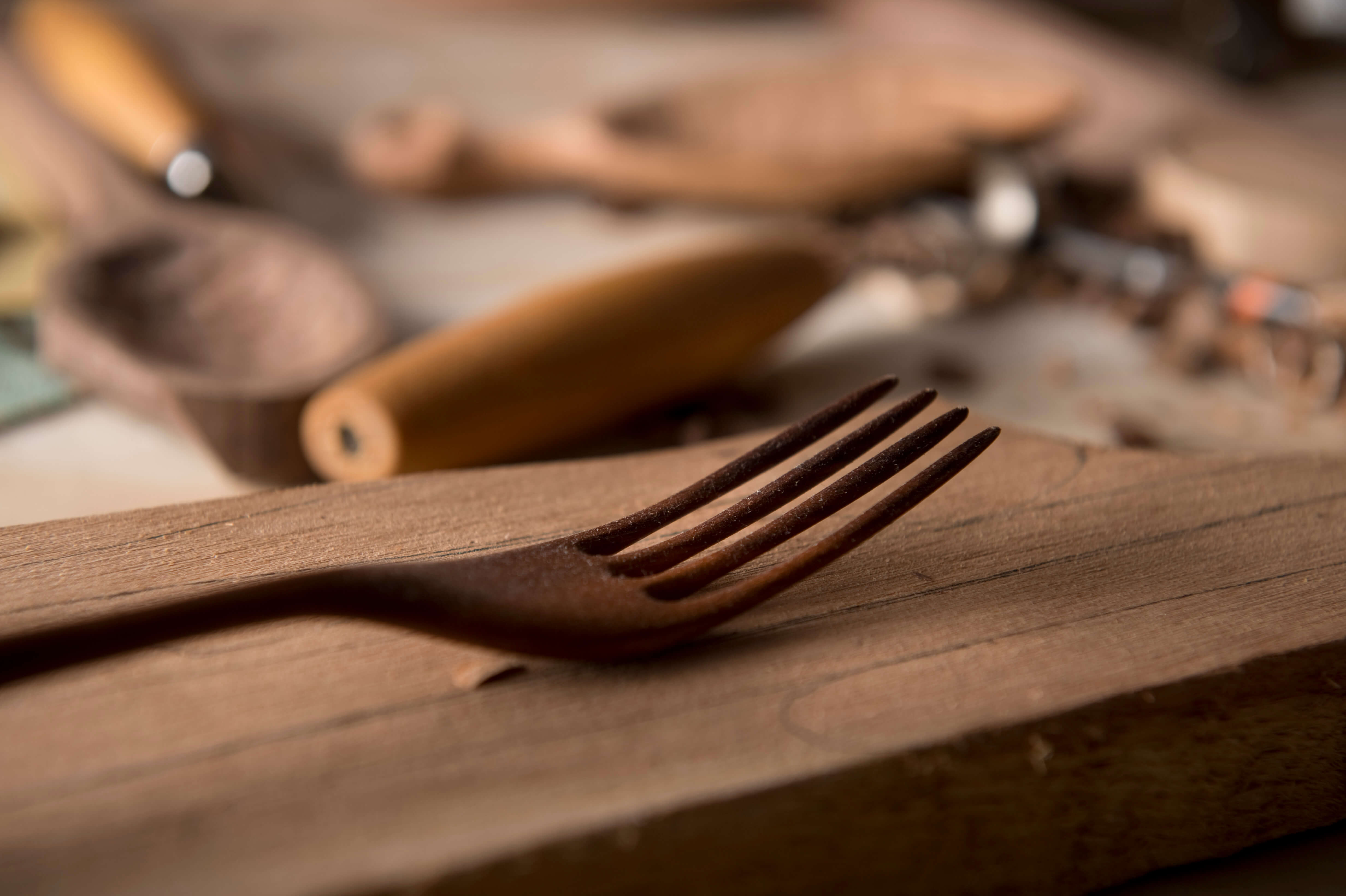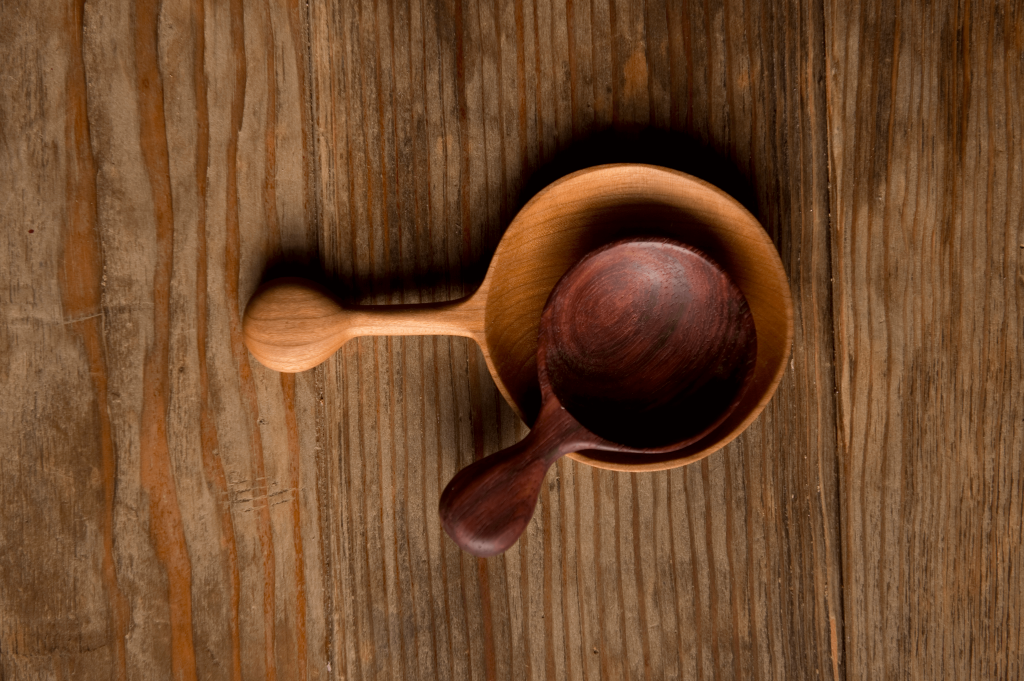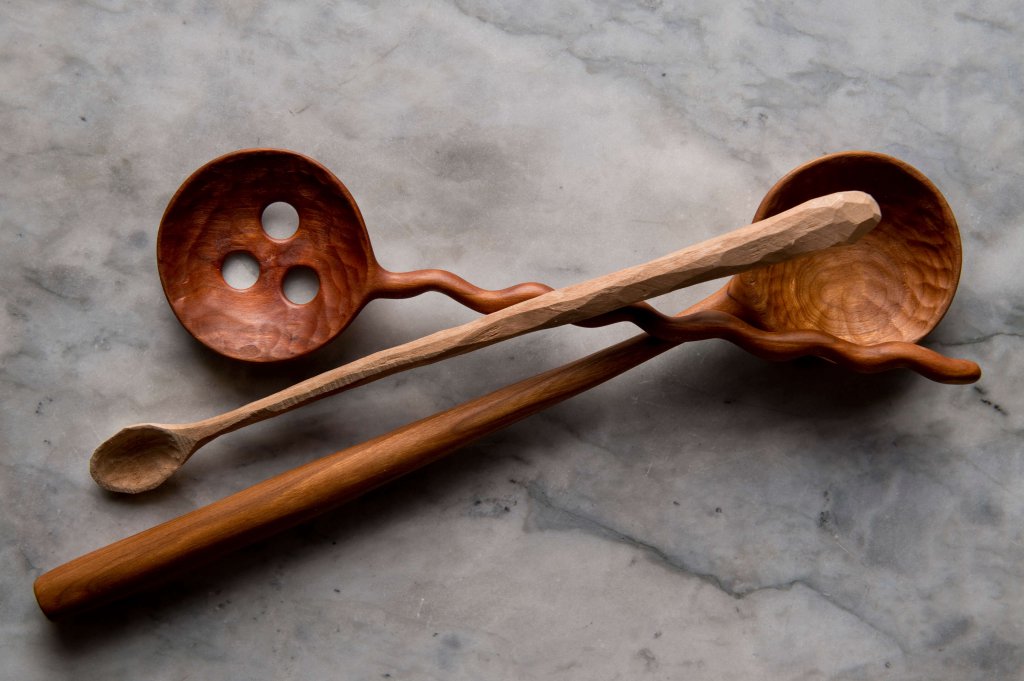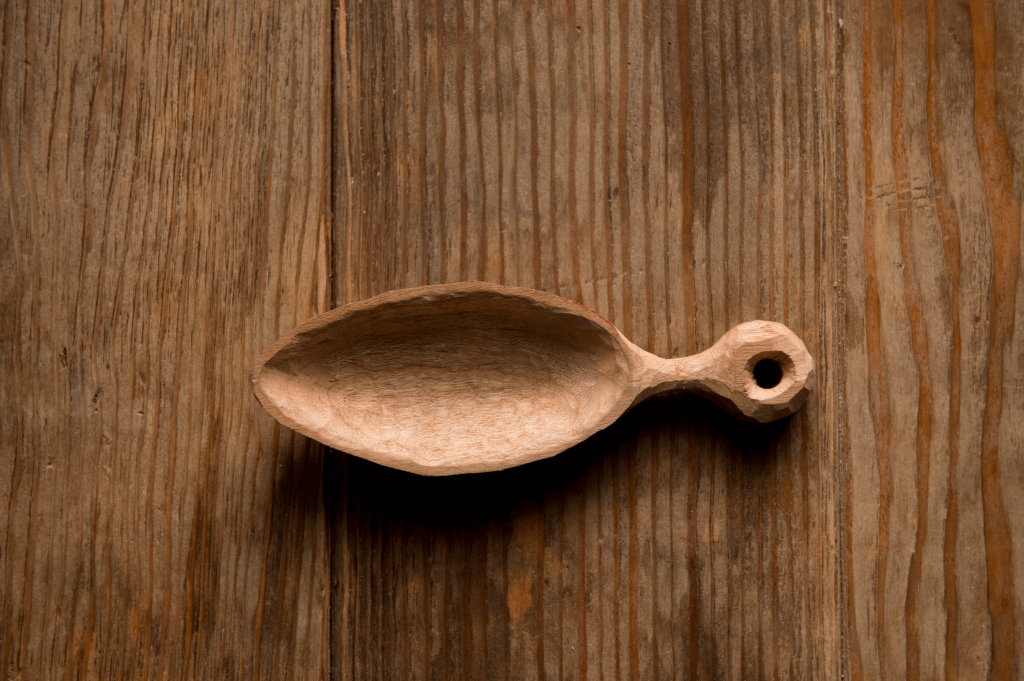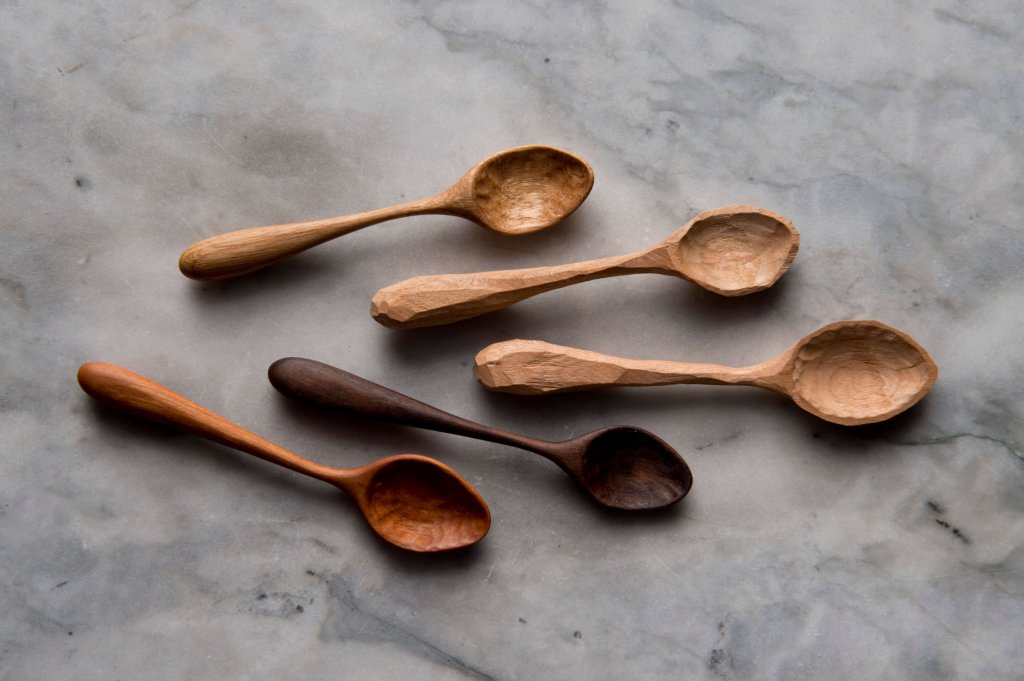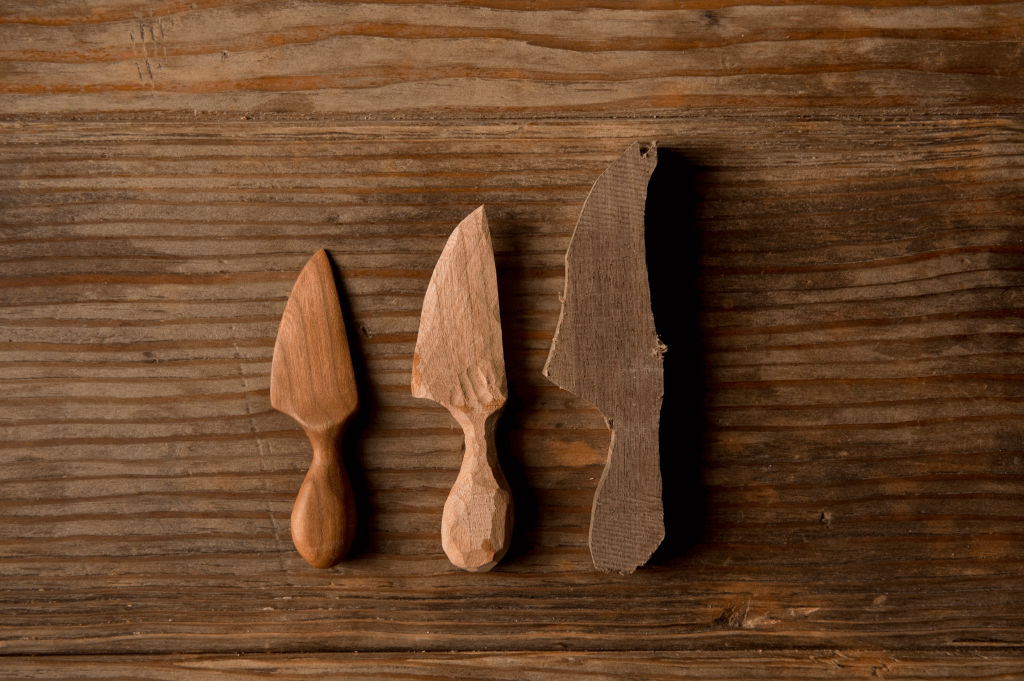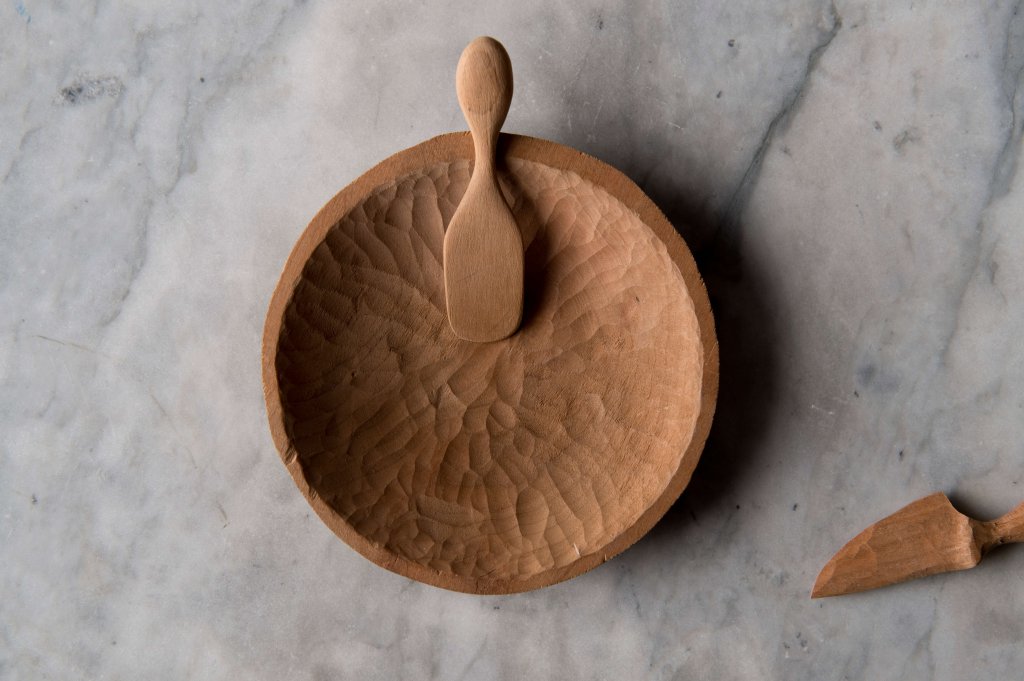 Peering into Rachel's home and studio space, you'll find piles of tools, woods, books, drawings, plants,… and a few squashes too. Among her decorations are her Opa's paintings, a quiet homage to where some of this creative talent may have came from. Baskets and containers hold woodworking projects in different stages of completion, with no shortage of other things on the go.
Each carving she creates takes multiple hours of planning, cutting, carving, sanding and finishing. Watching Rachel carve, you immediately notice the meditative quality of this work. The craftsmanship is evident
in how she handles the spoon and carefully whittles it into shape. Something about this elaborate process imparts each piece with an extra layer of purpose. Rachel has plans to incorporate new techniques into her craft including sculpture carving, wood bending, and woodcut illustration.


Given as a wedding present, we like to bring out Rachel's curly spoons at home for salads. At first, I was hesitant to use them because they seemed too special to use.
But these objects are meant to be enjoyed with food. I love to feel the wood grain in my hands and think about all the work she put into making these beautiful carvings.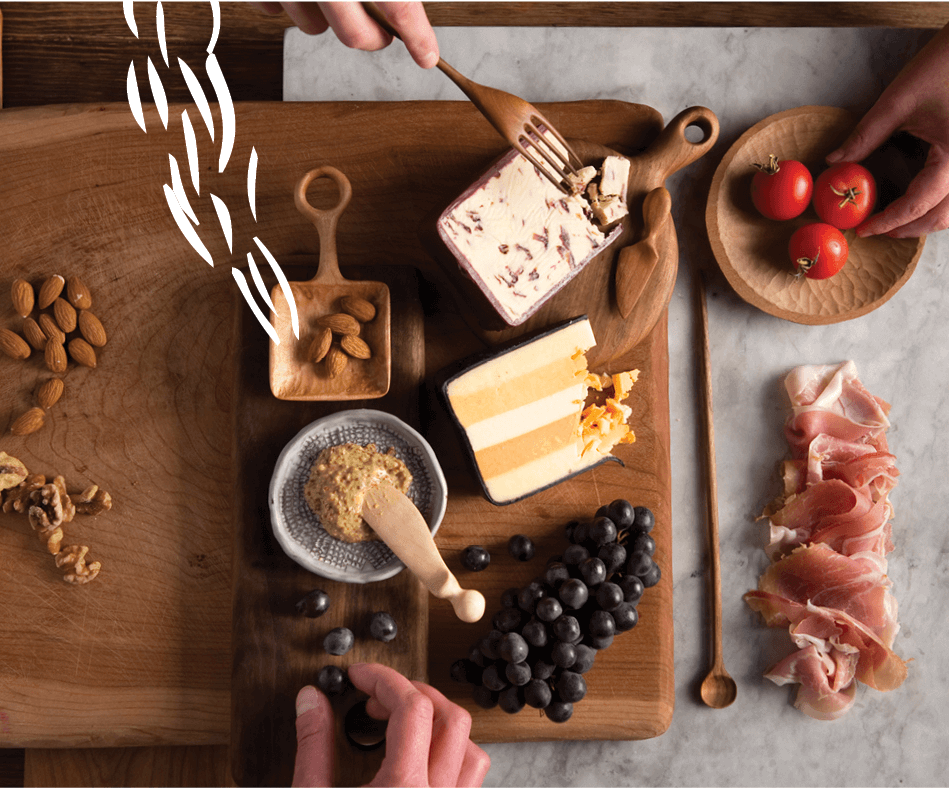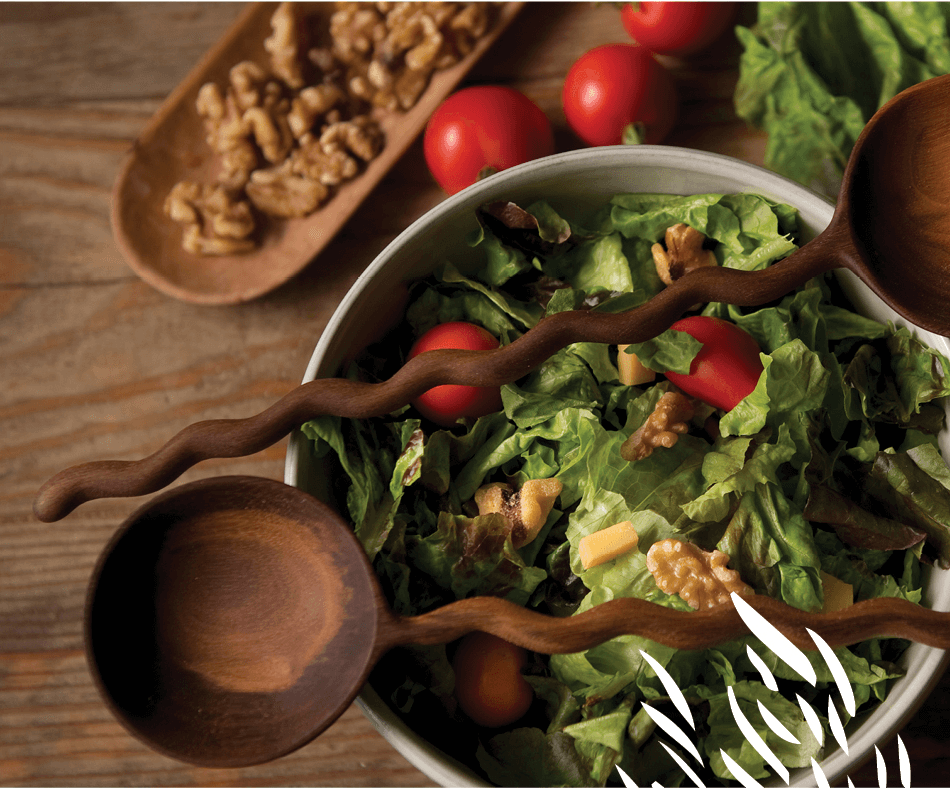 The craftsmanship is evident in how
she handles the spoon and carefully
whittles it into shape.